COIT's Step by Step Guide on how to remove mold from wood
The majority of time we come across unexpected mold is on old food, right? It's never fun to discover that a bit of mold has snuck into our fridge or cabinets.
Mold is never fun to deal with anywhere in your home. It's especially unpleasant when you find mold on the wood floors you walk on every day. It's definitely tough to relax and go barefoot when you're wondering how to remove mold from wood.
Before you pull up the wood floorboards, take a few minutes to look over COIT's guide to removing mold from wood. Step-by-step, we'll guide you through the mold removal process so you can get back to being barefoot!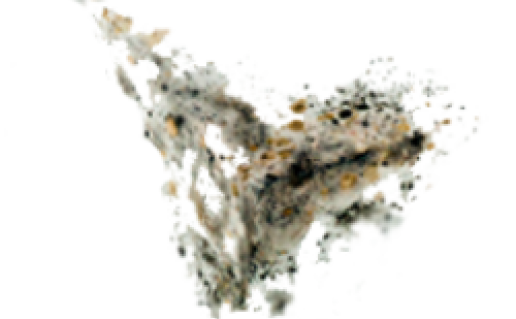 How to Remove Mold from Wood – Method # 1
When you're cleaning mold from wood, if the mold is just on the surface, follow these steps.
Dip a clean soft rag in a mixture of vinegar, soap and water.
Wipe away the mold on the surface using this rag.
Rinse the affected area of the wood with water and dry.
Trouble removing your stain? Find discounts in your area - Limited time only!
How to Get Rid of Mold on Wood – Method # 2
Using a cloth and chemical solution is effective at removing mold from wood when the mold is simply sitting on the surface; however, method number one is not effective when the mold appears to have penetrated deep within the floor boards.
Follow the steps below when the mold has grown deeper into the surface of your floors.
Using #100-grit sandpaper, begin to sand the affected area of the wood floor wherever you see any mold.
Next, using #220-grit sandpaper, continue sanding the wood floor. Be sure to only sand the area of the wood floors that shows mold, as you don't want to wear down the clean, surrounding areas.
As you're sanding the wood floor in a circular motion, spray a diluted solution of bleach onto the affected area. This will attack any live mold spores before they spread.
Using a dry microfiber cloth, wipe away any residue that remains from the sanding. You can also finish by vacuuming the surface of the wood floor.If you choose to tackle the problem of how to get rid of mold on wood floors  yourself, it's important that you do so very carefully, as you don't want to spread the mold to other parts of your floors or damage surrounding areas.
Should you suspect that you have a mold problem in your home beyond just a small amount, it's crucial to take this very seriously. Mold spores can be very hazardous to your health when left untreated. 
If you need professional assistance, COIT offers professional mold remediation services that are the best in the industry. Our expertly-trained team of technicians takes the presence of mold very seriously, and so should you! Call COIT today to learn more about how we can help and don't forget to checkout our coupons!
Remember to always do a spot removal test on a portion of carpet or upholstery that is normally not visible. These are suggested treatments only and COIT can't be held accountable for any damage sustained by use of the treatments in this spot removal guide.