COIT's Guide to Removing Ink Stains from Leather
Whether you've got a leather couch, a leather purse, or a leather jacket, chances are you run into an ink stain every once in a while. We carry pens in our purses and write lists while lounging on the couch, right?
The good news is, ink stains on leather can be removed. The sooner you discover the stain, the better, as more recent ink stains are easier to handle. Whether you're working with leather ink stains on suede, vinyl, or smooth leather, the stain removal process is the same.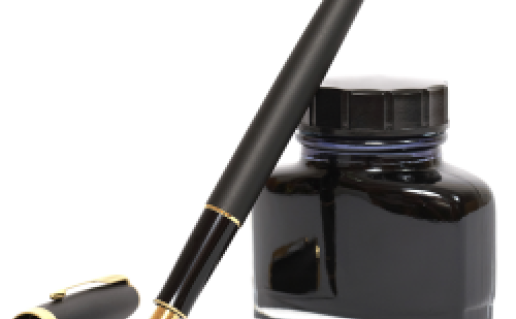 Take a look at COIT's Guide to removing ink stains from leather for step-by-step instructions.
Moisten a cotton ball with rubbing alcohol.
Perform a "spot test" before attempting to remove the ink stain. Find a part of the leather that is relatively hidden to see the effects beforehand. Apply the cotton ball with rubbing alcohol onto a small portion of the leather, and let it sit for 10 minutes (you shouldn't encounter any problems, but it's always good to perform this spot test beforehand just to be sure.)
Apply the cotton ball with rubbing alcohol onto the leather ink stain. In a circular motion, gently rub the affected area, using a circular motion. Do not scrub. You should begin to see the ink stain gradually disappear.
Using leather conditioner, apply a small amount to the affected area. This will bring back moisture and shine.
Trouble removing your stain? Find discounts in your area - Limited time only!
Alternative Methods to Remove Ink Stains from Leather
If the rubbing alcohol isn't working, you can attempt a few other methods.
If you're trying to remove an ink stain from a leather couch, try using a white eraser directly on the stain. The White Magic Eraser (found at Target or Wal-Mart) tends to work very well. Depending on the type of ink and how long the ink stain has been there, this may remove or lighten the stain.
Though you can use hairspray for other types of ink stains, do not use hairspray to get ink out of leather. Though hairspray does contain alcohol, the rest of the ingredients will damage the leather.
Is that annoying leather ink stain still lingering? For more advanced ink stain removal that requires specialized, professional care, consider COIT Cleaning services. Don't forget to checkout our coupons!
Remember to always do a spot removal test on a portion of carpet or upholstery that is normally not visible. These are suggested treatments only and COIT can't be held accountable for any damage sustained by use of the treatments in this spot removal guide.