COIT's Guide on how to Remove Glue from wood
Have you ever worked on a home improvement project yourself? Or maybe you've had a fun-filled day of arts and crafts with kids. Every now and then, it's nice to get your hands dirty and work on projects like these and have a little fun.
If you enjoy these kinds of hands-on projects and activities, there's a good chance you may be working with some kind of sticky glue. So what happens if you accidentally spill a bit of glue on your shiny wood floors while you work?
Don't panic – COIT's step-by-step guide can show you a few ways to remove glue from wood.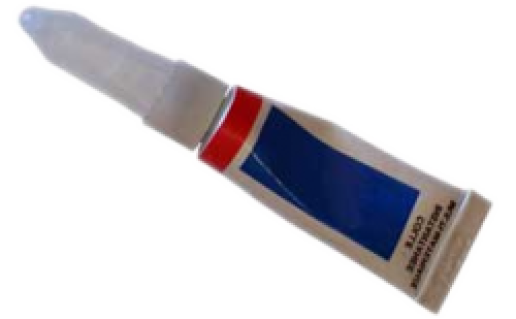 How to Remove Adhesive from Wood – Method # 1
When you're wondering how to remove adhesive from wood, it's important to do so in a well-ventilated area so you don't inhale too many chemical fumes.
Take a swab of cotton and moisten it using acetone.
Be sure to apply the acetone only to the area that contains the actual glue – you don't want to rub acetone anywhere else on your wood floors.
Leave the acetone to set on the glue for about a minute.
Using a soft cloth, blot the area where the glue can be seen on the wood.
Repeat steps 1-4 until the glue is no longer visible
Up to 50% off Residential cleaning services - Find discounts in your area!
How to Remove Glue from Wood – Method # 2
Here's an alternative method to try when you need to get rid of glue stains on your wood floors. This method uses sandpaper, as opposed to acetone.
Using #600-grit sandpaper, begin to sand the affected area of the wood until it appears to be level with the wood floor.
Once the glue is flattened, switch over to #1200-grit sandpaper. Start sanding away the glue. Be sure to only sand the area that's affected by the glue, as you don't want to sand any part of the wood floor that isn't actually damaged.
Once the glue has been removed, use a satin or dull gloss (depending on the finish) to restore shine to the sanded area.
Wipe the area with a soft cloth and apply a layer of wood floor polish.
Keep in mind that if the above-mentioned do-it-yourself methods don't effectively remove the glue from your wood floors, you can always try to cover the area with a piece of furniture or some other home decoration. This may not be ideal, but it could help conceal stubborn glue stains.
Other options include buying a professional glue remover that is designed to tackle these kinds of wood floor stains. Be sure to follow the specific directions included on the back of the product you purchase.
Finally, if you can't seem to combat glue stains on your wood floor using any of these at-home methods, you may want to consider calling COIT's professional wood floor cleaning services. We have a team of technicians armed with heavy-duty, professional equipment and years of experience restoring damaged wood floors.
So the next time your home improvement project or day of crafting leaves a little glue behind, take a quick peek at COIT's guide that shows you how to remove glue from wood. Don't forget to checkout our coupons!
Remember to always do a spot removal test on a portion of carpet or upholstery that is normally not visible. These are suggested treatments only and COIT can't be held accountable for any damage sustained by use of the treatments in this spot removal guide.