COIT's Guide to Removing Burn Marks from Upholstery
If you're like the majority of on-the-go people these days, chances are you spend quite a bit of time in your car, making it your mobile home away from home. When you're cruising down the open road or spending hours running errands, the last thing you want to see in your car's rear view mirrors is a big old burn mark in your upholstery.
When something hot like a cigarette accidentally touches your upholstery, don't panic. With a few do-it-yourself steps, you can remove the burn stain.
A Guide to Car Upholstery Repair
Check out COIT's step-by-step guide to learn how to get burns out of upholstery.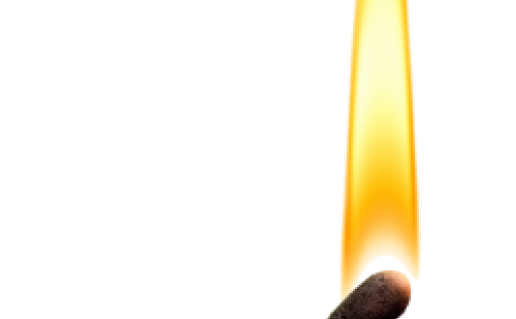 How to Get Cigarette Burns Out of Car Upholstery
Take a bit of mayonnaise (yes, you read that correctly – mayonnaise) and gently rub it on top of the burn hole in the upholstery.
To let the mayonnaise soak into the upholstery, allow it to sit for a few minutes.
Using a bit of water and a cloth, wash off the mayonnaise. You should see that the mayonnaise helps detach the burn marks that come from the cigarette.
If you see any remaining burn marks, use a knife to scrape them away.
Using a small razor, remove a piece of fabric from underneath the seat that you can use to cover the burn mark. If the upholstery has a pattern, be sure to cut out a part of the fabric that matches the pattern.
Apply fabric glue to the piece and attach the fabric over the burn so the affected area is completely covered.
Up to 50% off Residential cleaning services - Find discounts in your area!
Looking for an additional way to solve the problem of how to get cigarette burns out of car upholstery? To maintain your cloth upholstery, check out method number two below and say goodbye to burn marks.
Removing Burns from Cloth Car Upholstery – Method # 2
Using a razor blade, scrape the seats. This will start to remove some of the lint and fibers (keep these fibers handy).
Using super glue, place a small amount of it inside the burn mark.
Place the carpet fibers you collected in step 1 on top of the super glue.
Let the upholstery dry for a few minutes. Once dry, it should blend in relatively well with the rest of the seat.
If you're looking for a few alternatives to reupholstering, try either of these above mentioned methods to see which works best for you. For more advanced upholstery care that involves a professional expertise and equipment, speak to a representative at COIT upholstery cleaning today and don't forget to checkout our coupons!
Remember to always do a spot removal test on a portion of carpet or upholstery that is normally not visible.  These are suggested treatments only and COIT can't be held accountable for any damage sustained by use of the treatments in this spot removal guide.